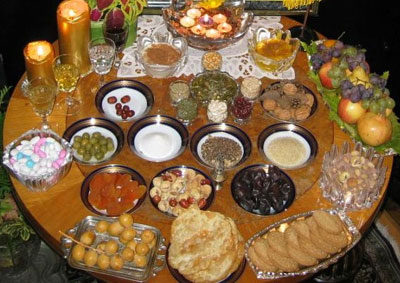 Fereshteh Bekhrad Of Oyster Harbor Village
Presents a celebration of Mehrehan Fall arrival

Saturday September 18th
2pm- 8pm

At 195 front street
Parking also available at 213 front street


Great Music by Black Sheep
Bring your favorite beverage

Celebration of Love, Knowledge, and Commitment
Mehregan Commemorates the Triumph of
Good over Evil, Warmth over Coldness, Light over Darkness,
Knowledge and Wisdom over Ignorance

Originating in the ages of ancient Persia, Mehregan was the Persian Festival of Autumn that has been adopted and revived once again for festivity in recent times to celebrate the deep history and culture of the Persian ethnicity. This celebration is dedicated to the beliefs and principles that are as old as the Persian race itself, dating back to 6,000 years ago.

Mehregan, which is termed Mehrejan in Arabic and Mithrakana in Latin, was created to honor the Persian Goddess called Mehr. This goddess symbolizes Light, Love, Knowledge, Truth, Covenant, Commitment, Strength, and Peace. Her name, which is also referred to as Mithra, signifies kindness, love, and goodness in the Persian language.