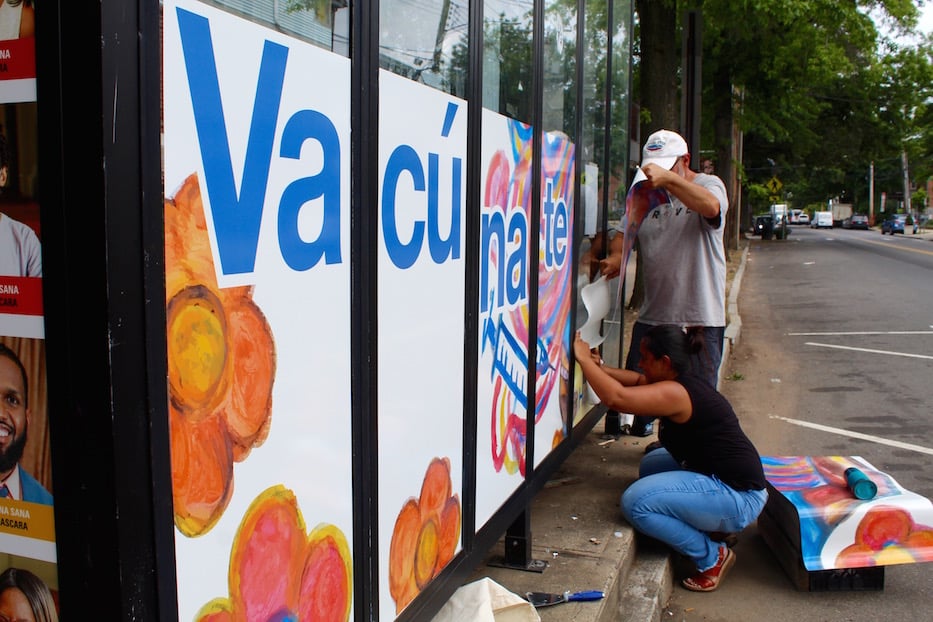 Lucy Gellman Photos.
Maria Osorio Maya crouched beside the bus stop, pressing her weight into it as she rolled out the sheets of white, blue and orange vinyl. Her hands became a ballet, working to smooth out any bubbles and keep the edges sharp and straight. Just feet away, Grand Avenue buzzed and honked with the clamor of a weekday afternoon. ..
https://www.newhavenarts.org/arts-paper/articles/fair-haven-artists...